No One Can Achieve Perfection
A portrait of sculptor Hans Pauli Olsen.

The film follows the creation of sculptor Hans Pauli Olsen's biggest sculpture so far. We take part in the process when the artist is working in his backyard studio together with his young nude model. We are the fly on the wall, when the artist forgets about the camera and exists only for creating his art with his bare hands. And we experience the contrast between art as subtile, exhibited works in distinguished halls of art and as a simple lump of clay in a dirty garage.
Hans Pauli Olsen, born in 1957 in Tórshavn, Faroe Islands. He often uses classic materials such as granite, plaster and bronze in his works and has developed a special figurative way of expression with the human figure as the principal element.
Watch
the trailer
here
.
Buy
DVD online at
www.tutl.com
Reviewed by Dorte Hygum Sørensen in Politiken 27 January 2008:


"Hans Pauli Olsen tells about his work in an unpretentious and concrete manner (...) From sketches of the sculpture on paper to the finished work at the Kunsthal Charlottenborg. Ottarsddóttir's filming beautifully captures the different textures of the materials as well as Hans Pauli Olsen's work with them."
Reviewed by Thomas Pederesen at ON-Z.dk 1 February 2008:

"Nordatlantiske Biodage [North Atlantic Cinema Days] are off to at good start with the film 'No one can achieve perfection' (...) We are constantly surrounded by busts, torsoes, human sculptures, sketches and the joy of creating these almost perfect mirrors of man (...) It may be that no one can achieve perfection as the title of the film would claim but to this reviewer it seems that Hans Pauli's expressive sculptures of humans come very close."
---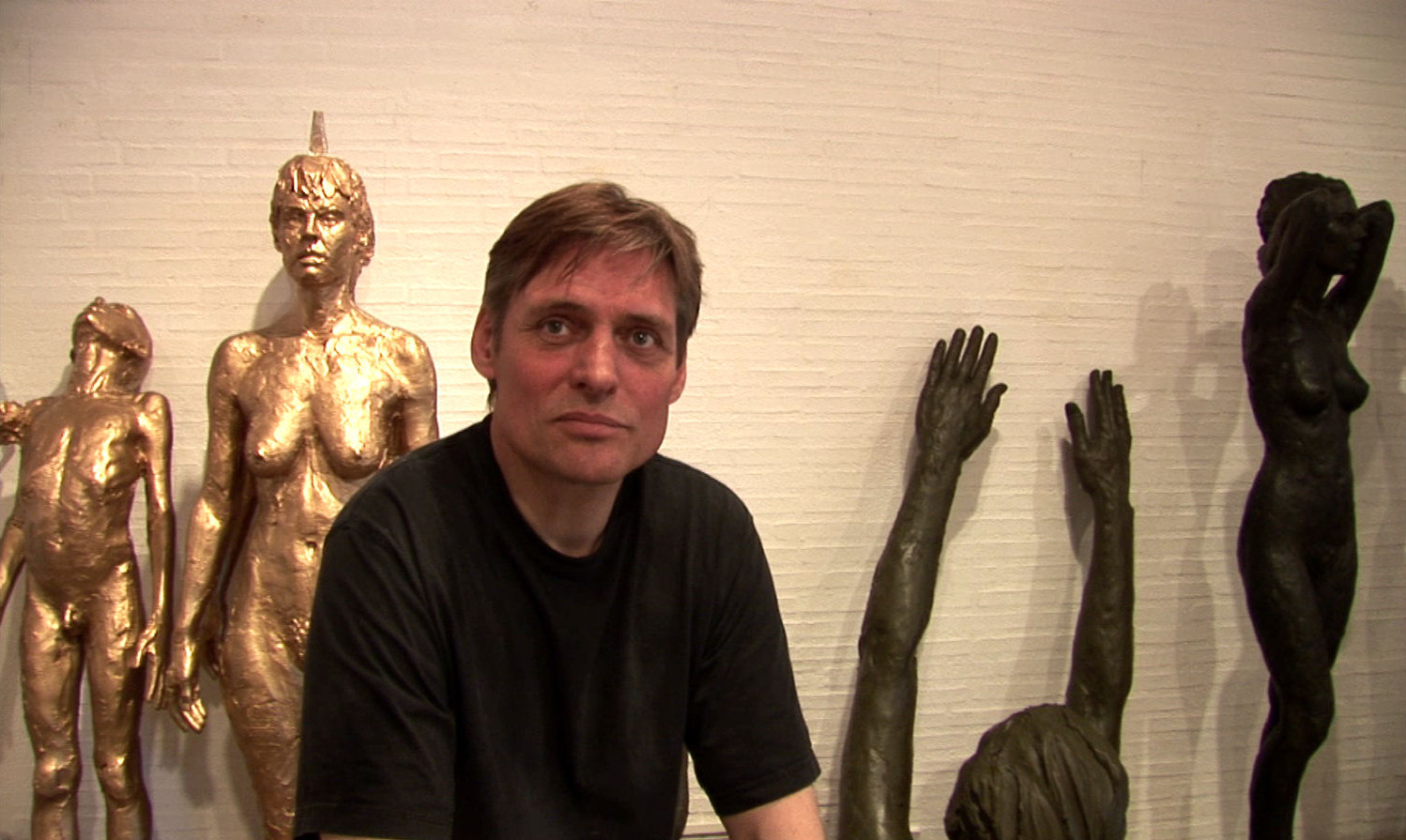 In this film there are no curators or other experts on art, who devoutly deliver inside talk about art. On the contrary. We are invited into the process as flies on the wall when the artist is at work in his small garage studio, located between auto shops, rusty car wrecks and piles of old tires. This is where he works with his female nude model on creating a huge woman out of clay.
We see how the work emerges from the early lines on paper to the finished 3+ meter tall sculpture at Kunsthal Charlottenborg. We follow the artist when he forgets to keep his appearances and a few pearls fall from his lips. When he exists only for his art and his bare hands throws the clay, smoothes it, and creates furrows in the clay with his knuckles. Sometimes he talks about his art or tells stories. At other times he says nothing, fully immersed in his work.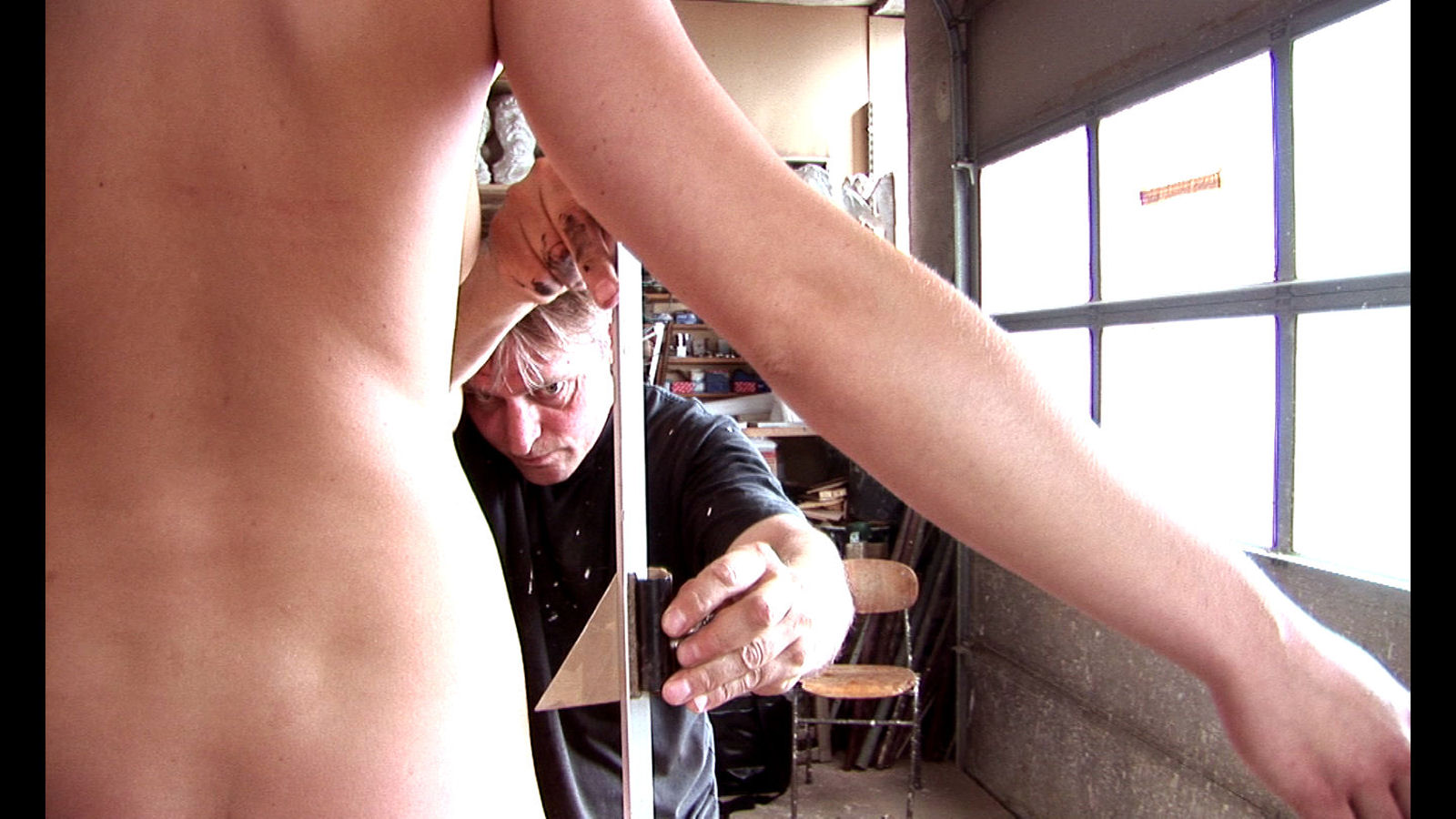 We experience the contrast between art as it appears in the fine halls of art, and when it exists as mere lumps of clay in a dirty garage, etc.
And then there is the muse of his life, his wife Hjördis Haack, herself an artist, who has been HPS's model through most of his career. They have worked as a symbiosis, but those days are over. HPO needed to move into new territory with new models. And Hjördis has had to come to terms with that. But they can still dance tango between all the sculptures at home or in the garage.
Credits
Director, photographer & editor: Katrin Ottarsdóttir. Idea: Hugin Eide & Katrin Ottarsdóttir. Sound post production: Jazbo Gross von Magius. Producer: Hugin Eide. Production: Blue Bird Film © 2008. Duration: 85 minutes. Danish and English subtitles.
Premiere: 30 January 2008
Production support from: Mentamálaráðið, Mentanargrunnur Landsins, Eik Banki, Fjølrit, Listafelag Føroya & Føroya Skúlabókagrunnur.
© 2007 Hugin Eide | Design by Andreas Viklund